Smart City with DLT: Presentation by Bruce Jeong, Investor & Deputy CEO at Fundshing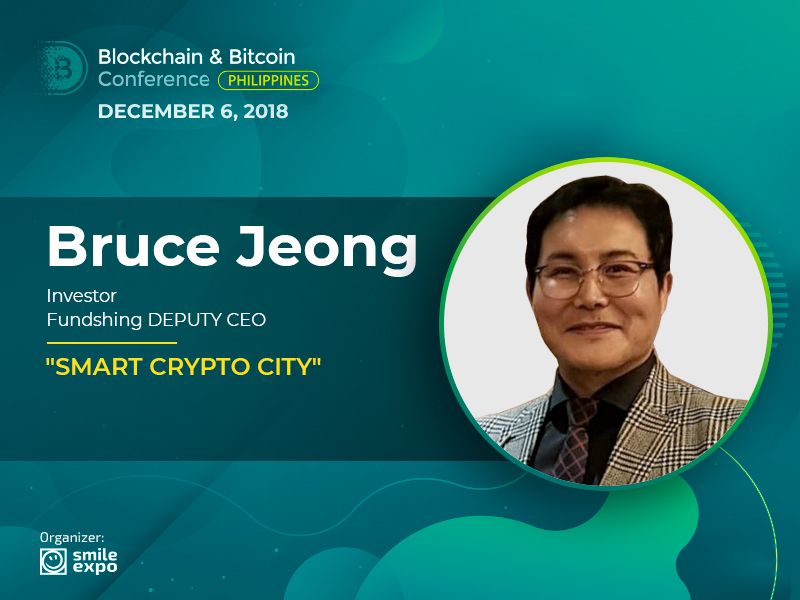 Underdeveloped agriculture, traffic and polluted environment are just a few problems existing in big cities today. However, the life of every megapolis can be improved by new technologies.
The solution will be suggested at Blockchain & Bitcoin Conference Philippines scheduled for December 6. The speaker Bruce Jeong, Investor & Deputy CEO at Fundshing, will explain what smart crypto city is and present the project.
Key points:
defining a smart city;
reasons to make a city smart;
smart crypto city for North Korea;
smart crypto city services – traffic, environment, agriculture, drone projects, VR, local currency;
problems in building a smart city.
Bruce Jeong is the investor and Deputy CEO at Fundshing – a company providing various solutions to the DLT-based startups.
Among the services of the platform, there is assistance with preparation and launch of ICOs. For crowdfunding, the company creates ERC20 compliant tokens and provides legal and marketing teams which offer consultations.
Moreover, the expert works at Bitxoxo – he gives advice on strategies creation. The company was the first one which has released the BTC Pre-Paid Gift card. The organization aims at making BTC accessible to everyone, so it offers the possibility to buy, sell and gift the digital coin.
The specialist is also a representative of the International Decentralized Association of Cryptocurrency and Blockchain (IDACB). There, he serves as Korea Representative Director Member. The mission of the Association is to create a community of civilized market participants.
It works on the basic principles of market legal regulation and synchronizes law initiatives in DLT and crypto. Among the other goals, there is also the protection of the market from unfair practices.
---
Learn more about the ways of making cities smart with the DLT from the crypto expert at the conference!
Meet new speakers and key news of the conference