Government of the Philippines is Now Open to Digital Transformation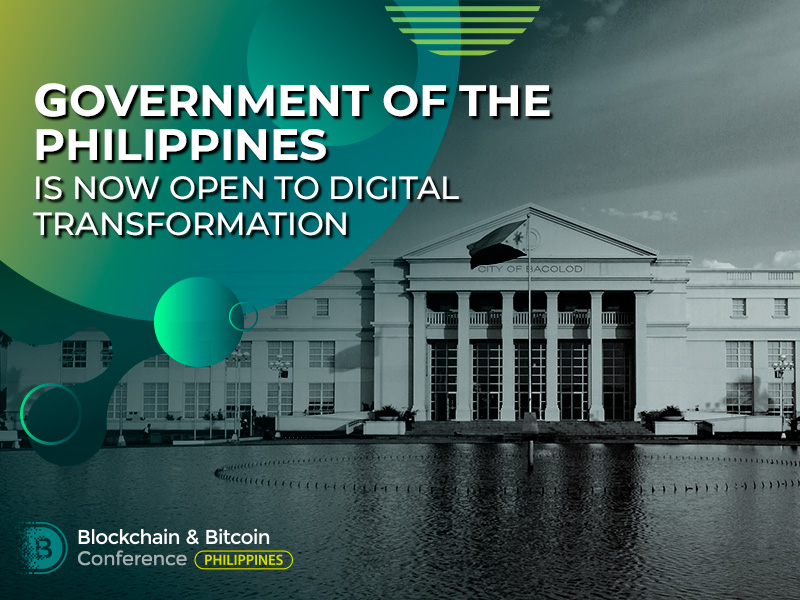 During the International Conference on Public Sector Productivity in Manila, the government of the Philippines was encouraged to conduct the digital transformation. The suggestion was made by the Albay Representative Joey Salceda.
The aim of the proposed change is to create a society which will be able to rise the "smart" public sector in the future. It was suggested that the government departments should have special officers responsible for the transformation. They will help agencies to keep up with ongoing "digitization."
Rep. Salceda believes that to stay updated with digital changes, it is necessary to re-educate the government representatives and regulators.
The expert believes that among the most revolutionizing technologies, there are DLT and AI as they keep disrupting numerous industries.
For instance, it is believed that DLT mostly revolutionizes record keeping, while AI becomes responsible for repetitive work and provides humans with the possibility to be more productive fulfilling other duties.
Apart from lack of tech education, Rep. Salceda identifies a problem of crypto laws. Some regulating policies, such as Circular Order 944, are already taken. However, to keep up with the growing number of crypto use cases, it is necessary to transform the legal side as well.
Emphasizing that the Philippine government is having hard times to adapt to fast digitalization, the expert has suggested steps to make and questions to consider.
Firstly, during the pre-regulatory stage, it is important to understand what the government currently has.
Then, it is time for the testing and evaluation period: the government has to decide when to introduce regulations.
Third, it is important to take the regulatory approach and decide on how to regulate the sphere.
The last step is revisiting – evaluation and analysing what has changed after the regulations have been taken.
It is important to note that the Bangko Sentral ng Pilipinas (BSP) has already used such a sandbox approach when cryptocurrencies were first introduced to the market.
---
Follow Philippine DLT news on the official website of the Blockchain & Bitcoin Conference Philippines.
Meet new speakers and key news of the conference