Meet General Sponsor of the conference — a decentralized exchange Deex.exchange!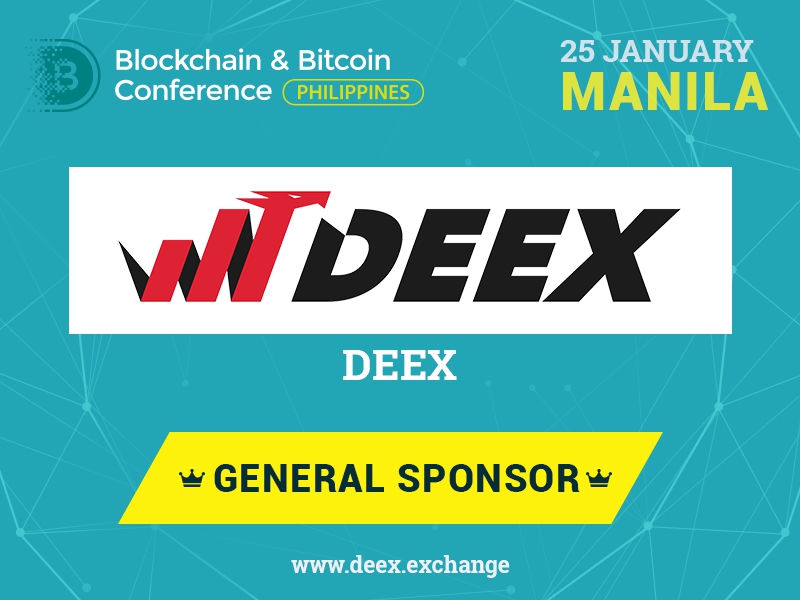 An exchange Deex.exchange has become a key partner and General Sponsor at Blockchain & Bitcoin Conference Philippines. Its developers put forward a brand new solution: an unhackable and maximum user-friendly platform to buy, sell, and exchange cryptocurrency.
Currently, all well-known exchanges (Poloniex, Kraken, Bittrex, BitFinex, BitStamp) are centralized. They have a unified data storage center so hackers can access it and gain control over all wallets. Deex.exchange has no central server. It is built on Bitshares (Graphene) blockchain and works on flawless crypto and hack proof algorithms. No cyberattack can damage this ecosystem.
Compared to other blockchain exchanges, this one singles out with a user-friendly interface and high client-centeredness. It offers a big quantity of currency pairs, low fees, and a wide choice of trading indicators. Trading robots will also be available to users.
Want to get granular information about the service? Find the representatives of Deex.exchange at the conference!
Meet new speakers and key news of the conference