Legal Aspects of Crypto Contracts: Partner at GorricetaLaw Edsel Tupaz Will Take Part in the Panel Discussion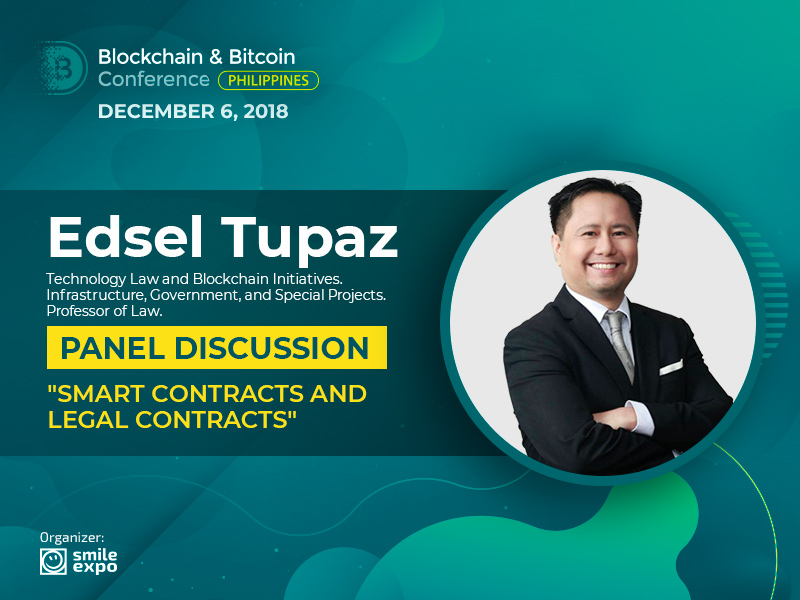 DLT-based smart contracts assist businesses in improving their operations: crypto documents help to eliminate the third parties and create the high level of trust between deals' participants. But what are the legal aspects of crypto contracts?
The question will be answered at the Blockchain & Bitcoin Conference Philippines on December 6. Partner at GorricetaLaw, Edsel Tupaz, will take part in the panel discussion "Smart Contracts and Legal Contracts."
The speaker will address:
influence of blockchain on taxation;
legal aspects of ICOs and smart contracts;
GDPR compliance;
future forecasts and regulatory trends.
Edsel Tupaz is the smart contracts expert and a lawyer qualified in the Philippines and the US. His practice areas include technology law, DLT initiatives, regulatory affairs and special projects.
The specialist is a Partner at Gorriceta Africa Cauton & Saavedra – a law firm considered to be a leader in Tech Media & Telecommunications (TMT) practice in the Philippines.
Gorriceta Africa Cauton & Saavedra, or GorricetaLaw, is the pioneer for legal frameworks applicable to blockchain, virtual currencies, and artificial intelligence.
Currently, the firm is the advisor for seven top Philippine tech companies. Among the firm's clients there are Coins.ph, BloomSolutions, Rappler, Cognizant and Storm Technologies.
Moreover, the expert has around 14 years of working experience in all three branches of government. Before joining the GorricetaLaw, the speaker was a government official with a position at the Department of Public Works and Highways (DPWH).
---
Learn more about crypto contracts from the DLT expert at the conference!
Meet new speakers and key news of the conference