Integration of Bitcoin Commerce into eCommerce: presentation by nChain Group CEO – Jimmy Nguyen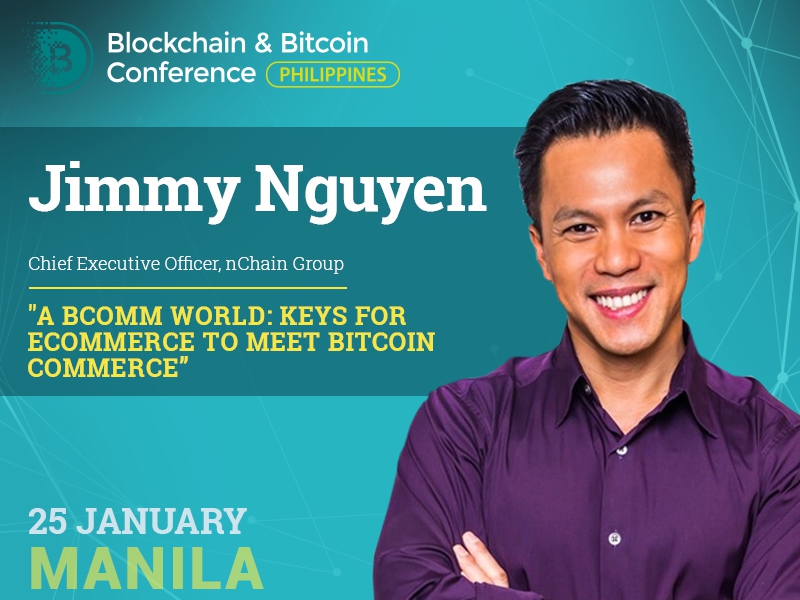 How is the bitcoin ecosystem integrated into the eCommerce? This issue will be revealed by a speaker of Blockchain & Bitcoin Conference Philippines: Jimmy Nguyen, CEO at nChain Group.
Jimmy's presentation topic: A bComm World: Keys for eCommerce to Meet Bitcoin Commerce.
The speaker will discuss what developments are required to make bitcoin more used in daily life by merchants and ordinary people. He will talk about necessary improvements to achieve massive on-chain scaling of the bitcoin network and to ensure security. He will also examine how legal regulation can actually support the growth of bitcoin.
Jimmy Nguyen is a blockchain evangelist and technology executive. He graduated from law school at age 22. At only age 36, he was included into the "500 Leading Lawyers in America" list according to Lawdragon.
Over his 21-year career as a lawyer, Jimmy was a partner of three major U.S. law firms: Foley & Lardner, Wildman Harold and Davis Wright Tremaine. He is also Certified Information Privacy Professional/U.S., technology advisor and investor. Currently, he is CEO of nChain Group, the global leader in research and development of blockchain technologies. The nChain Group includes four business units:
nChain Limited – a blockchain research and development business;
nChain Holdings Limited – an intellectual property holding and commercialization company;
nChain Reaction – a new investment entity being formed;
nCrypt – a Bitcoin wallet and exchange in Canada.
Register to Blockchain & Bitcoin Conference Philippines!
Meet new speakers and key news of the conference