ICO, Types of Tokens, AI and Token Economy. Meet a speaker Ismail Malik, CEO of BlockchainLab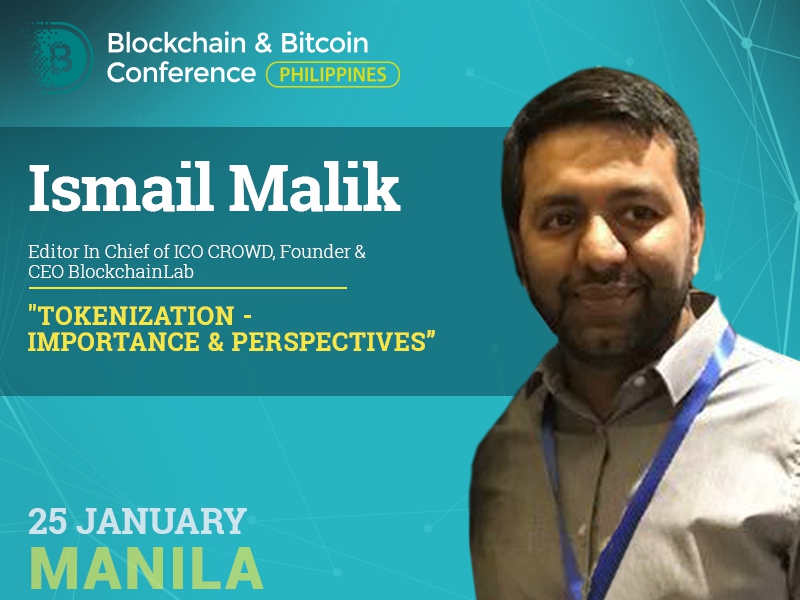 The whole complex of issues related to Token Economy and ICO will be revealed by a speaker of Blockchain & Bitcoin Conference Philippines, Ismail Malik, co-Founder of CoinViral and CoinDesk.
Expert will thoroughly examine the topic "Tokenization: Importance & Perspectives" in terms of:
ICOs - Enabling Rapid Creativity;
ICO Stages;
Types of Tokens;
Internet of Tokens;
Token Economy + AI.
Aside from creating CoinDesk, Ismail Malik is a Founder and CEO of BlockchainLab (developing mobile and web services based on blockchain), an Editor In Chief of ICO CROWD and startup owner listed in top 100 high-profile crypto community representatives.
Since late 1980s, Ismail has been promoting startups, working in the telecommunications segment, and created a platform capable of establishing scalable chains of the blockchain Credits. In addition, he has an experience in PR as well as in providing large-scale media campaigns.
Currently the expert is engaged in strategic management of projects related to cryptocurrencies, e-money and mobile services. The speaker also gives lectures, working with various universities.
Don't miss the opportunity to ask a question to Ismail Malik at Blockchain & Bitcoin Conference!
Meet new speakers and key news of the conference