How to Withdraw Bitcoin into Real Money in the Philippines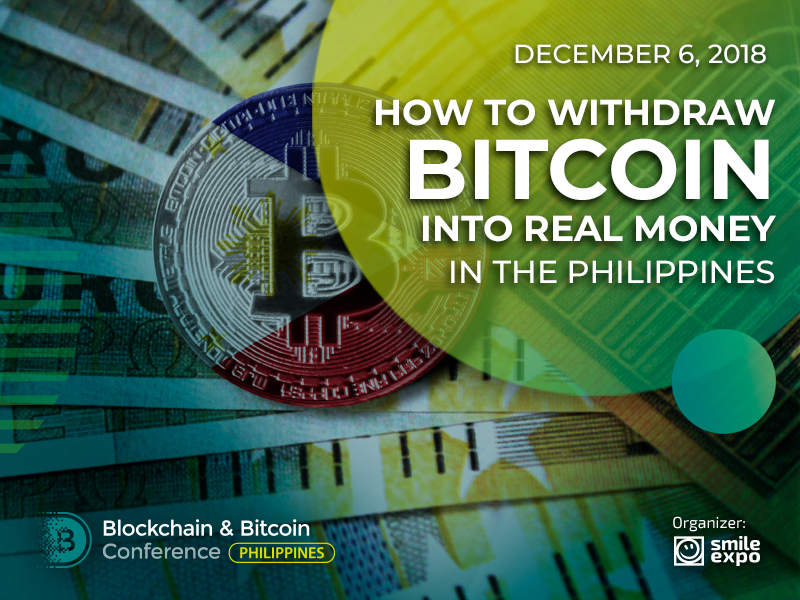 The Philippines is the country which currently focuses on the DLT development. Crypto enthusiasts establish numerous technology-based startups, while the country's authorities develop regulatory framework for the sphere.
Due to the positive crypto atmosphere, trading pesos to BTCs, buying digital coins with national currency and withdrawing cash from crypto has become a simple and fast process. Let's discover how it is possible to turn crypto coins into pesos in Philippines.
How to Convert Bitcoins to Cash
There are several platforms in Philippines which allow users to quickly and conveniently transform their BTCs into pesos.
Coins.ph
Coins.ph – Philippines-based platform offering financial services. The company allows online shopping, paying bills, buying game credits and getting digital currencies. It also offers its own wallet and allows money withdrawal in cash.
How to cash out with Coin.ph
Step 1 – Signing up
Accounts on the platform can be created for free, therefore, signing up is fast and convenient.
Step 2 – Converting BTCs to pesos
In the BTC wallet, it is necessary to click on "Convert" and enter the amount needed to be cashed out.
After the conversion of funds, it is possible to make a transaction.
Step 3 – Placing an order
Then, clients deal with four sections:
Method – it is necessary to choose a method of sending cash. The available options are instant cardless ATM Instant Payout, cash pick-up at over 10,000 remittance outlets, bank accounts, and door-to-door delivery. Each option has its own payout fees.
Amount – clients indicate the amount of withdrawal.
Recipient – clients provide data about themselves. It includes phone number, full name and ID.
Payment – the section includes options of how to pay for the order.
Step 4 – Getting cash
Depending on the chosen method of sending cash, customers can receive money in the period from 5 minutes to the next business day.
Rebit
Rebittance Inc., or Rebit, is the second crypto exchange registered and licensed in the country. It is the subsidiary of Satoshi Citadel Industries (SCI), offering international money transfers and bills payments.
How to cash out with Rebit
Step 1 – Getting an Account
Creating an account on the platform is intuitive as well. In addition, it is important to make sure BTCs are already in the crypto wallet.
Step 2 – Choosing the operation
To convert BTC to pesos, clients have to click on "Send money to the Philippines from the Philippines with Bitcoin."
Step 3 – Amount and delivery
Choosing "Cash Pick-up," clients put the amount of money they want to send. The minimum is ₱300.00. Available options of delivery include remittance centers and local banks.
Step 4 – Details and confirmation
Customers should fill in several details about themselves and confirm the operation they want to conduct.
Then, the corresponding BTCs should be sent to the wallet address specified by Rebit.
Step 5 – Getting cash
After the whole confirmation process is done, clients wait for their cash to come via the chosen method.
BTCs can be transformed into pesos in numerous ways. Filipinos use Coins.ph, if they already have their crypto in the app. If, however, the crypto is stored in the wallet somewhere else, SCI's Rebit App is widely utilized.
---
Blockchain technology and digital coins will be discussed by crypto experts at the Blockchain & Bitcoin Conference Philippines.
Meet new speakers and key news of the conference