How to Buy and Spend BTCs in the Philippines: A Complete Guide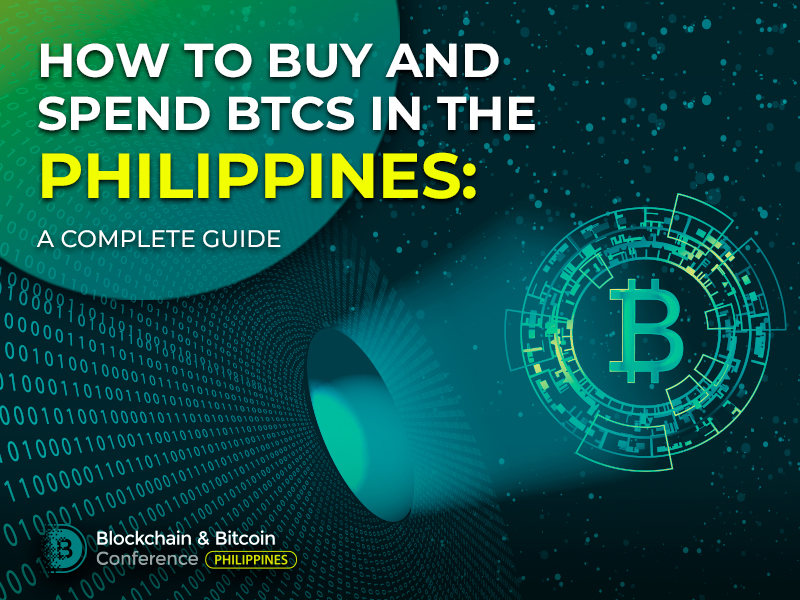 Philippines is the country which is expanding the crypto usage, and recently, 19 crypto exchanges have started to officially operate for Filipinos.
The ways to buy, store and spend BTCs in the country are presented in the article.
How to Start with BTC?
The first thing to do before getting a digital coin is to create a crypto wallet for safe storage of crypto.
There are several types of digital wallets available in the Philippines.
Hardware
The first option is hardware wallets. They look like standard USB flash drives and they are very secure as wallet keys are stored offline. To get such a wallet, it is only needed to buy a separate hardware device.
Software
The other choice is the software wallet. Among them it is possible to choose desktop ones which get downloaded and installed on PC. Then, software wallets include online options which work on the cloud.
The other type of software wallet is the mobile one. These are the apps on the smartphones, which are easy to use everywhere.
Which Wallet to Choose?
The most popular and trusted wallets in the Philippines are presented below.
Coins.ph
Coins.ph – the platform founded in the Philippines in 2014 and provides various financial services. Among them there is a mobile wallet where it is possible to make online payments, buy digital currencies, pay bills and buy game credits.
The wallet is officially recognized by the country's Central Bank – Bangko Sentral ng Pilipinas (BSP). The business operates legally with a license.
It is possible to store even other digital currencies in the wallet as it has BTC, BCH and ETH listed. It is used by over 5 million people and is available on web, Android and iOS.
Bitbit.cash
Bitbit.cash online wallet allows making fast transactions and paying bills instantly from the mobile phone.
Also, it tries to solve the problem of price volatility by keeping funds in peso. With Bitbit.cash, it is possible to hold BTCs to increase its peso value, and it is also easy to convert BTCs to peso and back by several clicks.
The platform is officially recognized by BSP as well, therefore, it works and presents its services legally.
Abra
Abra is headquartered in Silicon Valley and it also has an office in Manila. The platform allows not only to store crypto coins but also to buy them. It is possible to choose among 28 currencies such as BTC, ETH, BCH, XRP, LTC, NEO, ADA, XMR and DASH.
How to Buy BTC?
Then, when you have chosen a proper wallet to store your coins, it is time to consider the way to buy BTCs. There are two main options how you can do it in the Philippines.
Exchanges
Crypto coins are usually traded on exchange platforms – you can buy and sell your digital money.
It is important to choose a secure trading platform, and the ones in the Philippines get licenses from CEZA – the Cagayan Economic Zone Authority. Recently, the authority has granted licenses to 19 crypto exchanges.
Bitcoin Brokers
The other option for Filipinos to buy BTCs is through brokers. It is the easiest way to get digital coins, however, it is more expensive due to brokerage fees.
Where to Buy BTC?
Secure and most popular crypto trading platforms for Filipinos are presented below.
Coins.pro
Coins.pro is the first exchange of digital currencies in the Philippines which belongs to the mentioned digital wallet Coins.ph.
Trading on Coins.pro is only available to Coins.ph's users, so, if you choose this wallet, Coins.pro exchange platform is the most convenient way to get BTCs for you.
In order to buy BTCs, users should visit the "Pay Bills" section where the section "Exchange" appears. There, it is possible to send PHP, BTC, ETH, BCH, LTC or XRP.
According to the exchange's website, it's goal is to make digital currency trading cheap and fast, as well as to reduce the costs.
BuyBitcoin
If you choose the Bitbit.cash wallet, the best trading platform for you is BuyBitcoin, as via this account, you can directly sign in to the wallet.
BuyBitcoin is the first BTC company established in the Philippines. In 2015, it has joined the group of Satoshi Citadel Industries (SCI) – a financial technology company building the Philippine DLT ecosystem.
Currently, BuyBitcoin is known as one of the fastest and most reliable BTC exchanges in the country.
PDAX
The Philippine Digital Asset Exchange (PDAX) has received its VCE license from the The Bangko Sentral ng Pilipinas (BSP) in September 2018.
PDAX lets Filipinos trade crypto coins, utility tokens and other digital assets. With the national currency of the country, it is possible to buy BTC as well as other currencies: BCH, ETH, LTC and XRP.
Fees are based on how actively users trade and can be as low as 0.05% per transaction. The platform also promises asset protection, account security and data privacy.
Rebittance Inc.
Rebittance Inc., or Rebit, has been the second trading platform registered in the country. It is the part of Satoshi Citadel Industries (SCI), also offering international money transfers and bills payments.
Rebit promises zero fees and the best BTC-to-PHP payout rates in the Philippines.
Where and How to Use BTC?
As BTC usage is expanding all over the world today, Philippine companies start accepting the digital coin as the means of payment as well.
MetroDeal
The country's top daily deal website MetroDeal accepts BTC payments. The platform shows offers with the discounts in different fields – shopping, travelling, restaurants, wellness and so on.
It is possible to choose a desired offer, click "Buy Now!" and pay via DragonPay – leading online payment service provider for Filipinos.
PinoyTravel
PinoyTravel is an aggregator of travel companies and offers for Filipinos. The platform is considered to be one of the biggest providers of this service in the country.
The platform accepts BTC as a mode of payment via DragonPay as well.
---
Digital coins and blockchain technology will be discussed at the Blockchain & Bitcoin Conference Philippines.
Meet new speakers and key news of the conference