How Can DLT Transform Healthcare: Answer from Jorge Azurin, CEO & Founder at MediXserve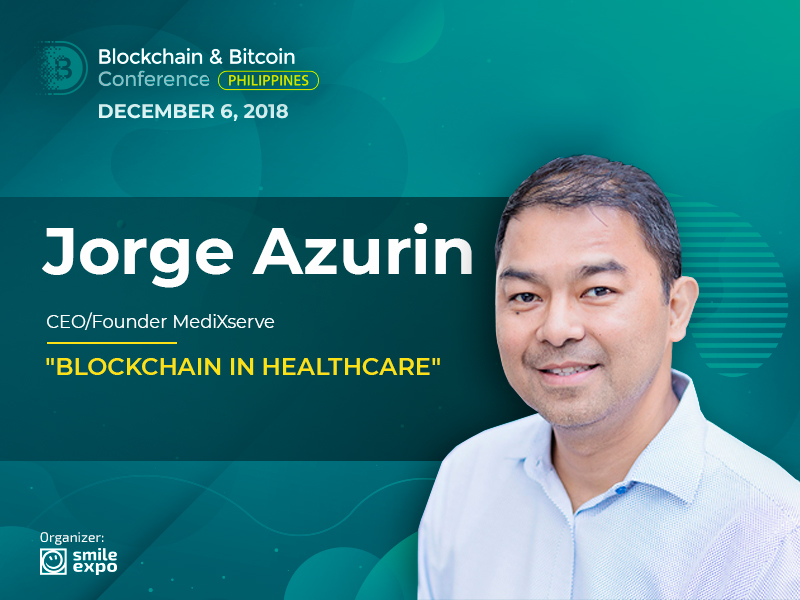 Healthcare industry has numerous problems to solve. Lack of transparency and difficult access are just a few challenges existing within a sector.
The solution will be discussed on December 6, at the Blockchain & Bitcoin Conference Philippines. Jorge Azurin, CEO & Founder at MediXserve, will describe the cooperation of DLT and healthcare.
Key points:
advantages of using DLT in healthcare;
possible risks of DLT integration;
real-life use cases;
future of healthcare with blockchain.
Jorge Azurin – healhtech expert and co-founder of several startups in the fields of BPO, IT outsourcing, online content publishing and eCommerce.
The expert has established MediXserve where he is currently the CEO. The platform aims at improving the overall medical ecosystem with DLT by creating permanent trackable patient histories.
This way, the organization plans to empower health companies to potentially reduce expenses and let doctors make rapid and accurate diagnoses.

More than that, the expert is the co-director for Manila Chapter of large startup incubator The Founder Institute. He also contributed to such IT companies as Open Systems Philippines Corporation, Data Matrix, Inc. and Nex Consulting, Inc.
---
Learn more about DLT for medical industry from crypto expert at the event!
Meet new speakers and key news of the conference