DLT in IoT, AI & AR: Presentation from the India Partner of the Ethereum Foundation Arifa Khan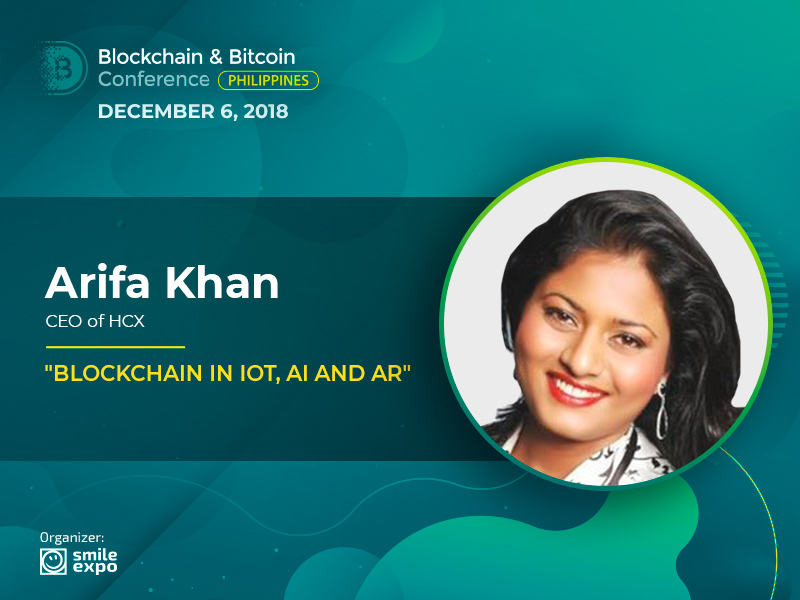 DLT has already disrupted numerous spheres: from logistics and transportation to healthcare and traveling. But what new potential will DLT demonstrate in cooperation with other innovative technologies?
The issue will be addressed at the Blockchain & Bitcoin Conference Philippines on December 6. Founder & CEO of Himalaya Labs Arifa Khan will deliver the presentation "Blockchain in IoT, AI" where she will provide the use cases.
Apart from that, she will take part in the panel discussion "Taxation, Securities Law and Regulating ICOs/Token Launches."
Arifa Khan is the DLT expert and evangelist since 2015. Today, she is the India Partner of the Ethereum Foundation.
Also, she has established the company Himalaya Labs where as a CEO, she is currently creating a decentralised solution for capital markets (DGCAMP).
She has founded Fintech Storm – monthly series hosted at Google Campus London featuring fintech companies. The aim of the project is to create the networking opportunities for the financial technology ecosystem.
More than that, the specialist is the investment banker with experience in leveraged finance and bond markets – she has worked in banks Credit Suisse & UBS Group AG.
The speaker also currently advises the Indian Government on strategies how to finance the infrastructure.
---
Learn more about the synergy of technologies from DLT expert at the conference!
Meet new speakers and key news of the conference