Can Government of the Philippines Ban Cryptocurrency? Answer to Important Question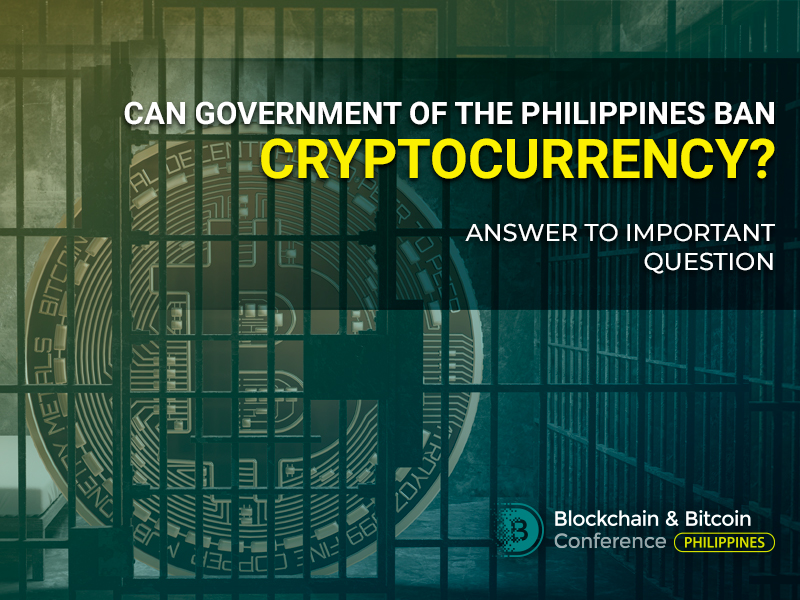 Cryptocurrencies are actively developing, and numerous countries around the world create regulatory frameworks and suggest new solutions for expanding crypto applications. Some countries, on the other hand, do not seem to accept digital coins.
Which side is taken be the government of the Philippines, and is it possible that crypto coins will be banned in the country?
Which Problems Do Crypto Coins Meet?
In some countries, governments do not plan to develop regulatory guidelines for crypto coins, and financial organizations state they will not deal with digital money.
India
For instance, in April 2018, the Reserve Bank of India (RBI) has announced that it would not provide any services to individuals and companies which deal with crypto coins. Then, India's Finance Ministry had criticized BTC for its lack of intrinsic value.
According to Quartz India, businesses have been given three months to leave the crypto sphere.
The hearing on this decision in the Supreme Court of India has been scheduled for July 20, however, moved to September and then postponed again.
China
China experiences hard times in terms of crypto development. In July 2018, BTC trading in the Chinese currency RMB has fallen to less than 1% of the world's total.
Last year, Chinese authorities have banned ICOs and stopped direct trading between RMB and virtual currencies. More than that, the country has blocked the online access to overseas trading platforms and cut off power to BTC miners.
Crypto Environment in the Philippines
Compared to China and India, the Philippines does not seem to be negative about DLT and crypto coins.
Licensing Crypto Companies
On June 27, Philippines' Cagayan Economic Zone Authority (CEZA) has made an announcement that it would license 25 crypto exchanges in total and allow them to operate. Authorities plan to earn $67 million just by issuing licenses.
Recently, Philippines' government has already granted licenses to operate crypto exchange businesses in the country to 19 companies. The licenses have been delivered by the Cagayan Economic Zone Authority (CEZA).
17 companies have received Ftsovc principal provisional licenses, while two organizations have got Ovc provisional regular licenses.
Currently, CEZA is reviewing eight more firms which have already paid the application for the two types of licenses.
Positive Regulations and Taxation Rules
Central Bank of Philippines, the Bangko Sentral ng Pilipinas (BSP), has issued Circular 944 – Guidelines for Virtual Currency Exchanges – in February 2017. According to the document, virtual currencies exchanges have to get the Certificate of Registration (COR) to operate legally.
As for ICO regulations, a final version of guidelines will be issued soon. Currently, the version with draft rules is available for public feedback.
Moreover, Securities and Exchange Commission (SEC) – the agency of the Government of the Philippines responsible for regulating the securities industry in the country – protects the public from insecure investments. It has already issued several warnings about companies without licenses which sell unregistered security tokens.
These measures create a positive environment for the development of cryptocurrencies, as investors are protected and only reliable businesses are able to work.
The Philippines is the promising country in terms of DLT and crypto development. It does not stop developing new solutions for the industry and seems to continue supporting cryptocurrencies.
---
Cryptocurrencies will be discussed by DLT experts at the Blockchain & Bitcoin Conference Philippines.
Meet new speakers and key news of the conference