A blockchain expert Kambiz Djafari will unveil the spheres to be influenced by the tokenization in 2018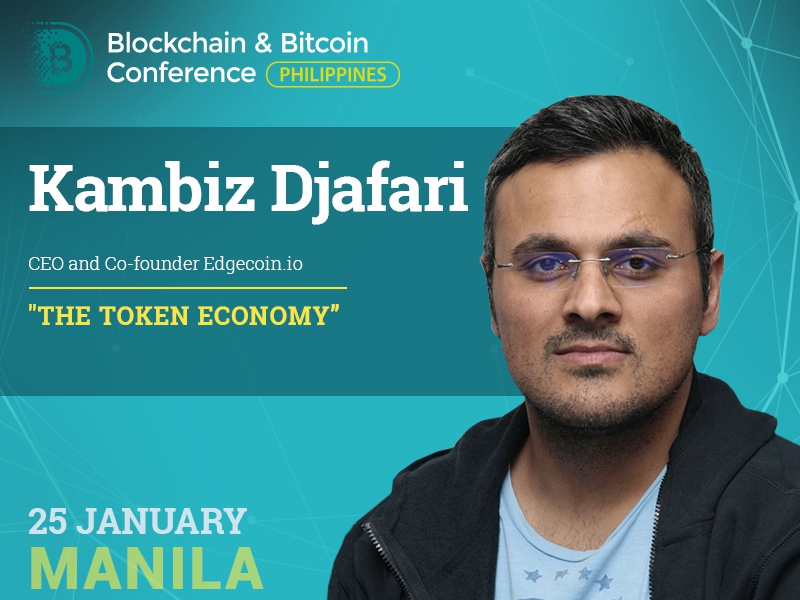 According to a blockchain enthusiast and CEO of a blockchain platform Edgecoin.io Kambiz Djafari, we live in the age of a digital economy but a new reality is on the horizon – an era of a tokenized economy.
At Blockchain & Bitcoin Conference Philippines, he will share the experts' point of view on the brand new era.
The expert's blockchain project Edgecoin.io is an educational resource that develops a new approach towards the system of education. Kambiz Djafari ensures that the tokenization of real-life assets is an inevitable consequence. In the nearest future, most of the things we use will be integrated into blockchain platforms and tokenized.
In his interviews, the expert emphasizes that nowadays many large companies are developing and testing solutions that are to be introduced soon. That is why the advent of a new economy is only a matter of the forthcoming years.
In his presentation titled 'The token economy', Kambiz Djafari will feature not only global questions but also provide main token types, their basic functions, and advantages. Then, the speaker will touch upon ICO and make a review of the social spheres to be influenced by the tokenization in 2018-2019.
Meet new speakers and key news of the conference