Top Speakers at the Blockchain & Bitcoin Conference Philippines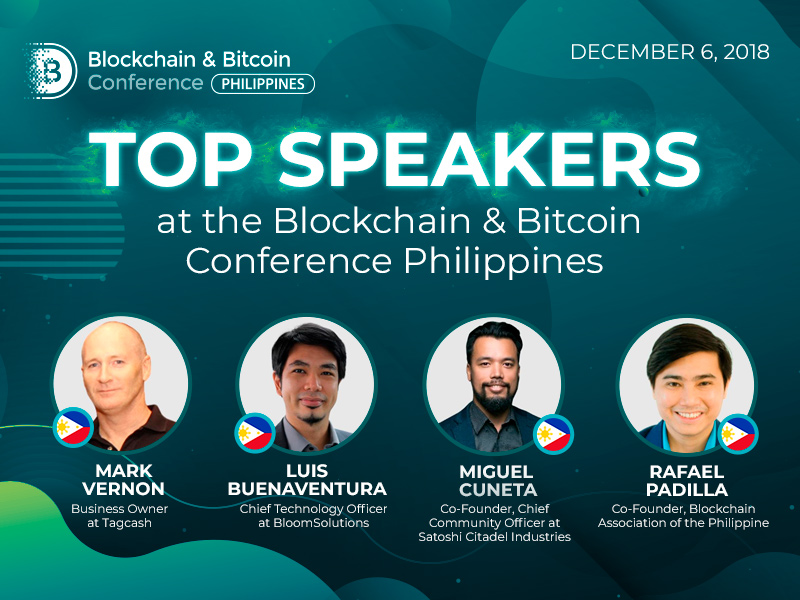 On December 6, Manila will become the host for the second Blockchain & Bitcoin Conference Philippines by Smile-Expo – the huge event with the emphasis on DLT and crypto coins.
The previous meeting has united 300 guests, 12 companies in the demozone and top speakers from big corporations, for instance, Microsoft Philippines.
Speakers from Top Companies
This time, major experts from the crypto sphere will raise the most important issues concerning the technology.
One of the founders and CCO at Satoshi Citadel Industries (SCI), Miguel Cuneta, will deliver the speech "You Probably Don't Need Blockchain For It." During his talk, the expert will explain which businesses don't require DLT and can work with the standard database.
Rafael Padilla will become a participant of the panel discussion about crypto and legal agreements. The expert is one of the establishers of Blockchain Association of the Philippines (BAP). The organization disseminates the crypto knowledge and unites DLT developers to increase promotion of the technology's global integration.
Luis Buenaventura, the Chief Technology Officer at BloomSolutions, will deliver the presentation "Fintech Application in Southeast Asia." His company aims at transforming remittance, and since establishment, its total volume has surpassed $125 million as of March 2018.
Mark Vernon, the Founder at Tagcash, will explain what are the private blockchains with the help of use cases from MultiChain and Stellar. At the time of the speech, the expert will discuss interbank settlement, data storage and international remittance.
Other Parts of the Event
At the demozone, crypto organizations will reveal new DLT products and ideas.
The conference's schedule will also have time for pitch-sessions – small presentations, where startups will acquaint the guests with their projects.
Networking time will help to expand business contacts, find potential work partners and investors.
---
Learn more about the technology from top crypto experts at the conference!
Meet new speakers and key news of the conference