PMA Crypto Audience has become Advertising Partner of Blockchain & Bitcoin Conferences 2018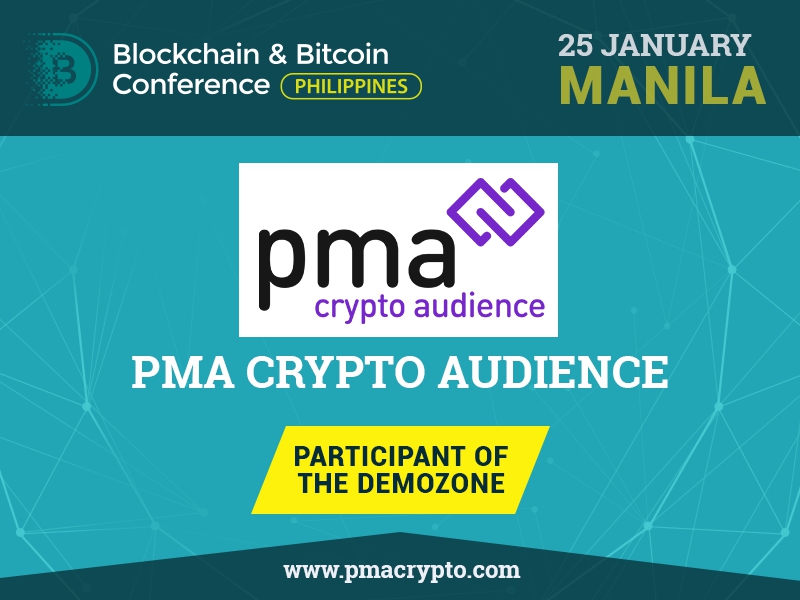 PMA Crypto Audience is a successful advertising platform for attracting investors and crypto enthusiasts all over the world. PMA Crypto Audience utilizes targeting advertisements on more than 500 cryptocurrency websites in combination with technologies of Big Data and retargeting in various social networks (like Facebook, Snapchat, etc.). The volume of crypto traffic available on the platform reaches 1 billion of banner impressions per month.
The company is actively supporting and promoting ICO. Its advertising product had been purchased by around 40 ICO projects, like PlayKey, REGA, Risk Sharing, Eidoo, which have been able to raise more than 40 million $ USD of investment in total.
PMA Crypto Audience will help to audit your landing page, detect and eliminate all the crucial mistakes, configure highly competent tracking and develop extremely effective and creative advertising in order to increase the investment conversion.
Register to Blockchain & Bitcoin Conference Philippines!
Meet new speakers and key news of the conference