OSR Chain – the Exclusive Sponsor of the Blockchain & Bitcoin Conference Philippines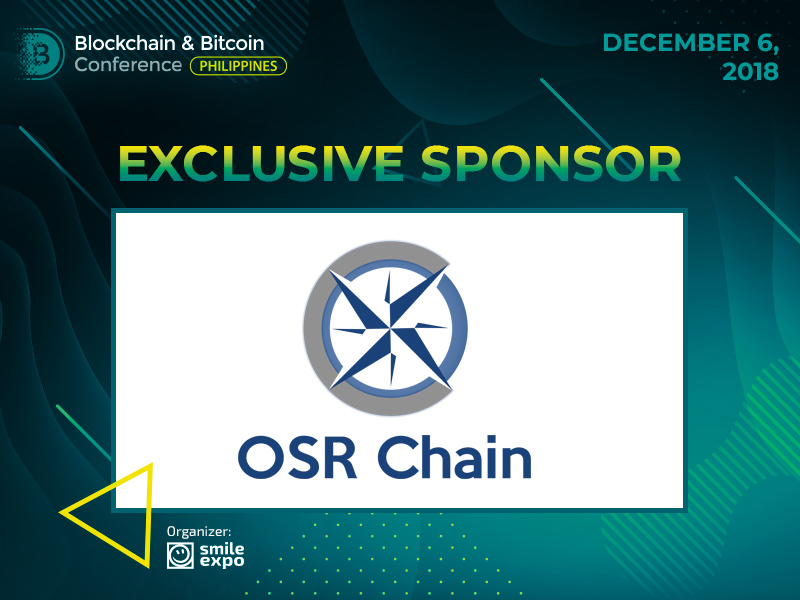 Currently, the market experiences a problem of dumping: businesses lower the sales prices in order to gain unfair market share.
The solution is introduced by OSR Chain. On December 6, the company will become the exclusive sponsor of the Blockchain & Bitcoin Conference Philippines.
Currently, OSR Chain runs casinos, and in the future, it plans to enter various fields such as real estate, smart crypto city, shopping and foreign exchange. For these purposes, the company will introduce OSR – the Stablecoin which will keep its price.
OSR Chain's team believes that every coin should be commercialized in real life. Therefore, OSR will act as a commercialized coin and will defend the market in case of dumping.
At this moment, the company is working on commercializing the coin in hotel casinos in the Philippines. There are already millions of users, and OSR will expand more to be used in other countries as well.
OSR claims to be the innovation in the industrial revolution of the future and plans to be used and distributed in real life.
---
Learn more about crypto Stablecoins at the conference!
Meet new speakers and key news of the conference