Nithinan Boonyawattanapisut: how to identify quality ICOs?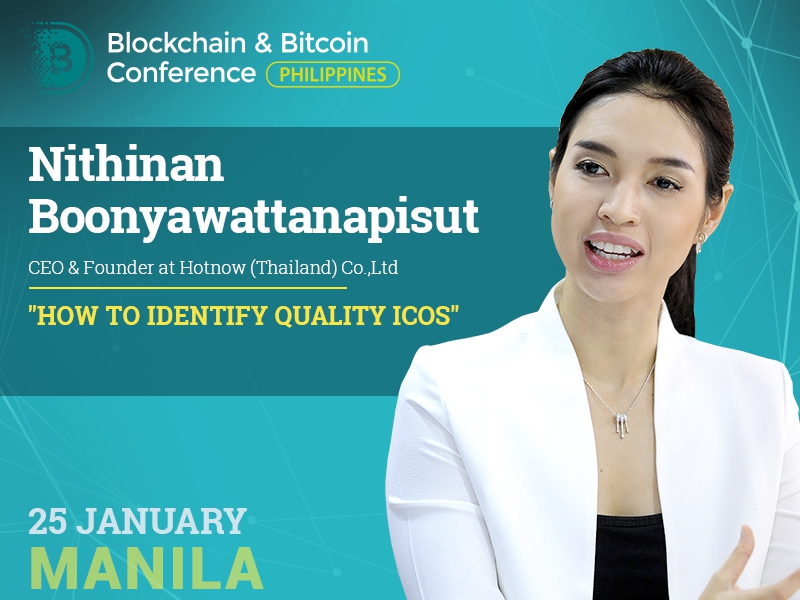 Nithinan Boonyawattanapisut, CEO and Founder of Hotnow (Thailand) Co.,Ltd. The speaker will tell the audience which tools allow to determine the quality of an ICO.
Nithinan Boonyawattanapisut also owns a series of other companies: Axion Interactive (an investment subdivision of Axion Ventures Inc.), True Axion Interactive (Video game development studio in joint venture with True Corporation), HotNow (marketing automation solutions) and Red Anchor Trading Corp (an incubator for developing prediction applications and algorithms based on crowdsourcing data).
Nithinan Boonyawattanapisut has tried to make all of her startups provide innovative products and services with high market value and great financial optimization. She has always successfully found investments for her own enterprises at early stages, achieving their enhanced growth. Her experience will be useful for both ICO project founders and investors looking for safe investment.
To discover more, register to Blockchain & Bitcoin Conference Philippines!
Meet new speakers and key news of the conference