Meet conference speaker: Zachary Kelman, expert in ICO legal regulation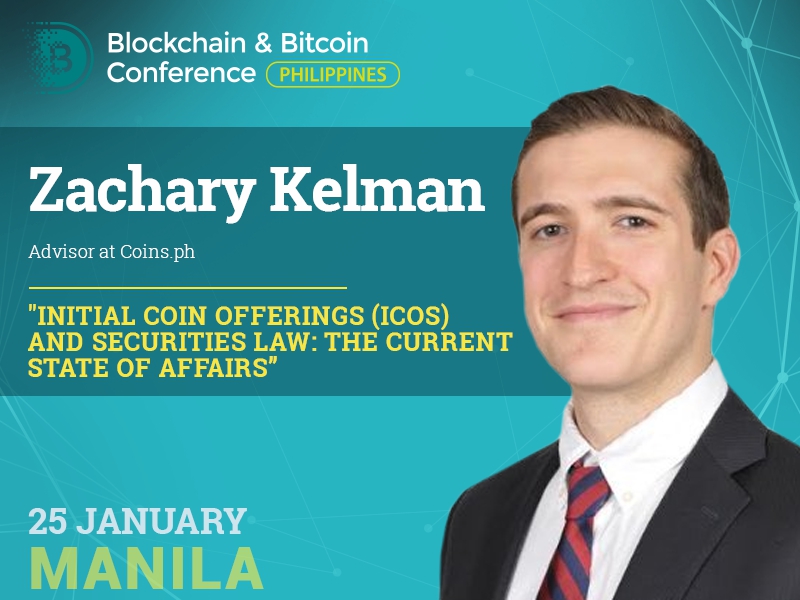 What is happening in the legislative regulation of blockchain now? What are current trends? And what should be expected in this sector? Zachary Kelman, a leading lawyer, consultant and top manager at the fintech company will answer these questions at Blockchain & Bitcoin Conference Philippines.
Regulation is still the key issue for entrepreneurs who develop their own blockchain companies or integrate blockchain into their businesses. The leading layer from the USA will help to find the answers at the conference.
Zachary Kelman advises Coins.ph, a startup providing non-banking financial services in Southeast Asia. He is also the Chief Legal Officer and Director at Bitt, a Caribbean FinTech company and a member of the New York State Bar. A vast experience as a lawyer and a consultant in blockchain and ICOs gives him a comprehensive material for analysis. The speaker will examine the typical structure of ICOs and explain how regulatory bodies (the US Securities and Exchange Commission) treat and classify them. Besides, the expert will express his opinion on regulatory activities to be applied towards ICOs in future and on prospects for the industry regulation in the next few years.
Register to Blockchain & Bitcoin Conference Philippines!
Meet new speakers and key news of the conference