In honor of Bonifacio Day, tickets to major blockchain conference in the Philippines at half price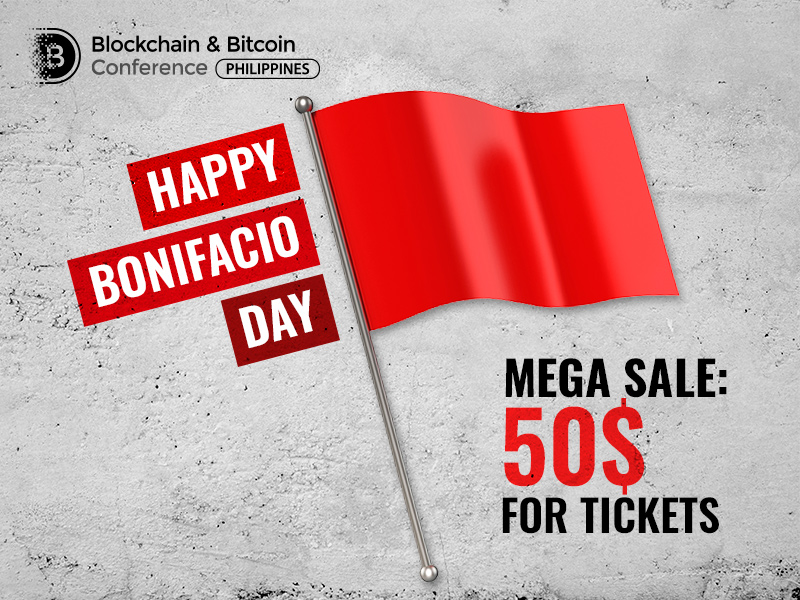 During the revolution in 1896, the Philippines reconquered its independence from the Spanish colonial authorities primarily due to Andrés Bonifacio. November 30 is a day when Filipinos honor memory of the national hero.
Currently, the Philippines is facing another revolution related to the technological sector. It refers to the blockchain revolution, which can reach enormous scales.
Blockchain allows to conduct transactions instantly and without any fees. Operations on blockchain are always safe: you can feel certain that nobody will be deceived. The application of this technology will make all actions of the state transparent, while the laws will be equal for everyone.
World-renowned crypto experts will tell Blockchain & Bitcoin Conference Philippines how to make all of this come true.
To celebrate Bonifacio Day, Blockchain & Bitcoin Conference Philippines is giving a 50% discount on tickets. The offer will be available from November 29 to December 5 inclusive.
Discounted ticket price: $50.
Undiscounted ticket price: $99.
---
Join the blockchain revolution right now!
Meet new speakers and key news of the conference