I Want My Organization to Be Inclusive – The Story of Rafael Padilla, Co-Founder BAP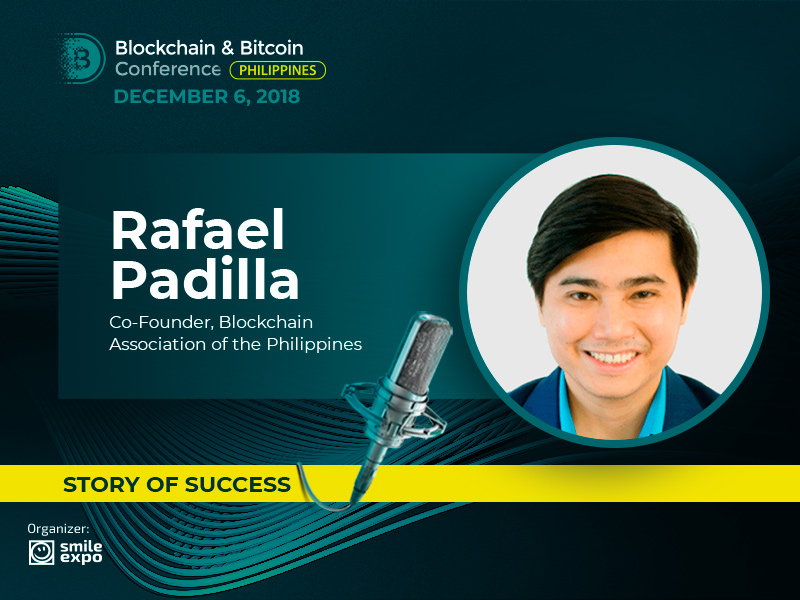 He is uniting blockchain companies in the Philippines. He is inspiring DLT-based startups to develop and is promoting the blockchain technology in the country. He is the Co-Founder of the Blockchain Association of the Philippines (BAP) – Rafael Padilla.
We have talked with Rafael about the beginning of his career, establishment of BAP and future plans.
"I discovered BTC while looking for legal solutions to my client"
Since 2010, I have been practicing law and specializing on corporate and commercial matters. My legal career has started in shipping industry but then, quickly shifted to gaming and leisure by 2011.
Once, in early 2013, I was handling a matter for a client who had a bank account in Cyprus. It was slashed as a result of the "haircut" policy introduced to mitigate the impact of Cyprus Financial Crisis.
While researching for legal solutions, I saw reports online about "bitcoin" which price significantly went up due to Cypriots allegedly storing their wealth in this cryptocurrency.
Then, I began to focus on financial technology, crypto assets and blockchain in 2015.
"In BAP, we want to champion the DLT expansion in the Philippines"
Blockchain Association of the Philippines is not the first industry association for crypto. Way back in 2014, Bitcoin Organization of the Philippines (BOP) was formed by some of the industry pioneers in the country.
Then, since the middle of 2017, crypto and blockchain startups in the Philippines wanted to form an association which would represent the interest of the emerging blockchain sector. Certainly, BAP seeks to continue the cause advocated by BOP.
The principal mandate of BAP is to champion the development of the Philippine digital commerce market and the promotion of blockchain and DLT-based services and applications which is done through BAP's cooperation with external entities.
BAP also represents its members' interests before public policy-making and administrative bodies on the national, regional and international level.
"I am proud that BAP manages to inspire blockchain companies to act collectively"
One of the main challenges we face is establishing rules on onboarding members. I want the association to be inclusive, not elitist and anti-competitive. But at the same time, I have to make sure that our members are good actors and have a track record of compliance.
Now, BAP is less than one year old and it's premature to talk about achievements. But still, if to address to accomplishments at this point, they include starting an industry association and inspiring companies to get involved and act collectively. There is still a lot of work that we need to do.
"My work is focused on blockchain and I enjoy it"
Working in blockchain industry enabled me to distinguish myself from my professional colleagues. I feel that in terms of legacy that will be very important.
Here, in the Philippines, most lawyers are generalists and there's not much opportunity to have an expertise in specific areas of law. Right now, I'm one of the few commercial attorneys in the Philippines who focus on financial technology, crypto assets and blockchain. And I'm absolutely enjoying the work that I do.
So, I will continue to be active in advocacy and educational engagements. And I will also continue to develop my niche legal practice in fintech, crypto and blockchain.
---
Rafael Padilla will be a participant of the Blockchain & Bitcoin Conference Philippines where he will moderate the panel discussion "Smart Contracts and Legal Contracts."
Meet new speakers and key news of the conference