Explore bitcoin blockchain operation in VR: unique features of Blockchain 3D Explorer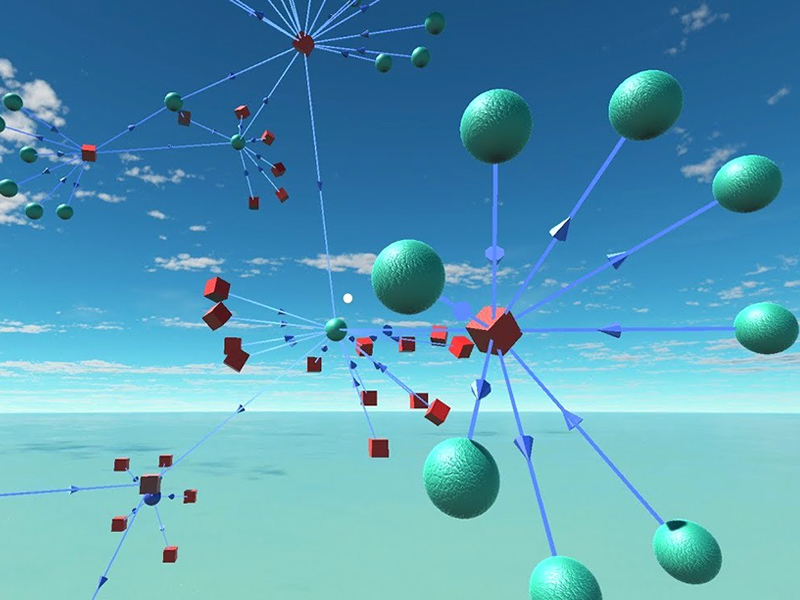 The main features that are the basis of bitcoin blockchain are quite difficult to visualize. Of course, you can use different graphics for a more detailed study of this technology. However, the developer of Blockchain 3D Explorer suggested a much more evocative way, Bitcoin.com reports.
The technology of virtual reality was favorably accepted in the world. Today it is actively used in the gaming industry and entertainment sector. VR is also applied in another area: data visualization.
A specialist from the UK, Kevin Small, developed a special blockchain explorer in the VR format. So now, it is quite easy to visually imagine how the bitcoin blockchain looks.
Small plans to present his development during the London's Blockchain Summit. The explorer is already functioning successfully: you can trace the movement of bitcoins along the blockchain.
The project of Kevin Small is a good tool for making abstract issues real. The application is absolutely free. It is compatible with Windows, Mac, Linux, Android platforms.
Subscribe to the news of Blockchain & Bitcoin Conference Philippines on Facebook and Telegram!
Meet new speakers and key news of the conference