Blockchain technology for teleportation: highlighted by CEO at Ubiatar inc Fulvio Dominici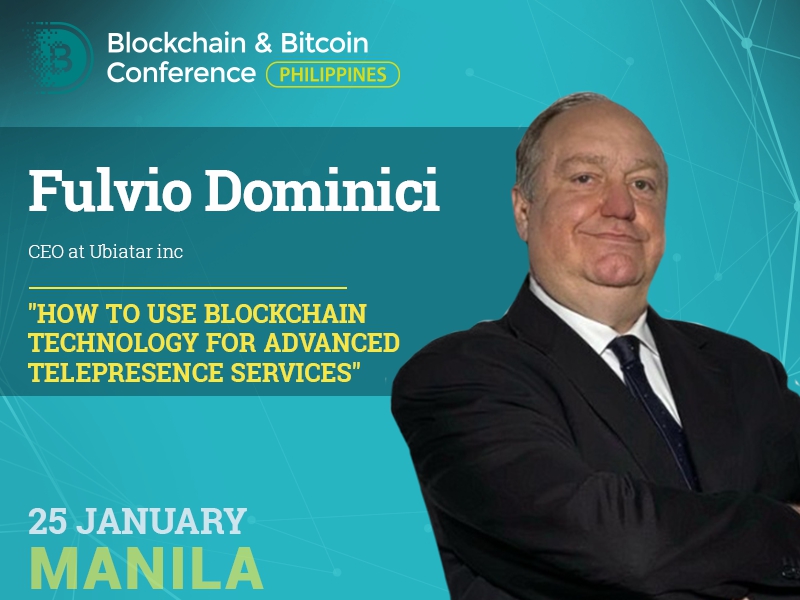 How to use blockchain technology for advanced telepresence services? The issue will be highlighted by CEO at Ubiatar inc Fulvio Dominici.
During his presentation, the speaker will explain how the distributed ledger technology can be deployed in a telepresence system.
Fulvio Dominici will answer the following questions:
how to solve the problem of selling global services over new marketplaces;
the peer-to-peer conundrum: how to bootstrap innovative services.
Fulvio Dominici is a co-founder of the first computer club in Italy. He studied electronics at the Polytechnic University of Turin and developed the first Italian video game Specventure that received the international recognition. Founder of the largest Italian public computational network HyperNet. In 2015, he developed a virtual reality app Ubiatar that transfers the user to any part of the world using a smartphone.
Register to Blockchain & Bitcoin Conference Philippines!
Meet new speakers and key news of the conference