Amazon's blockchain services and cryptocurrency theft in the Philippines: week's crypto news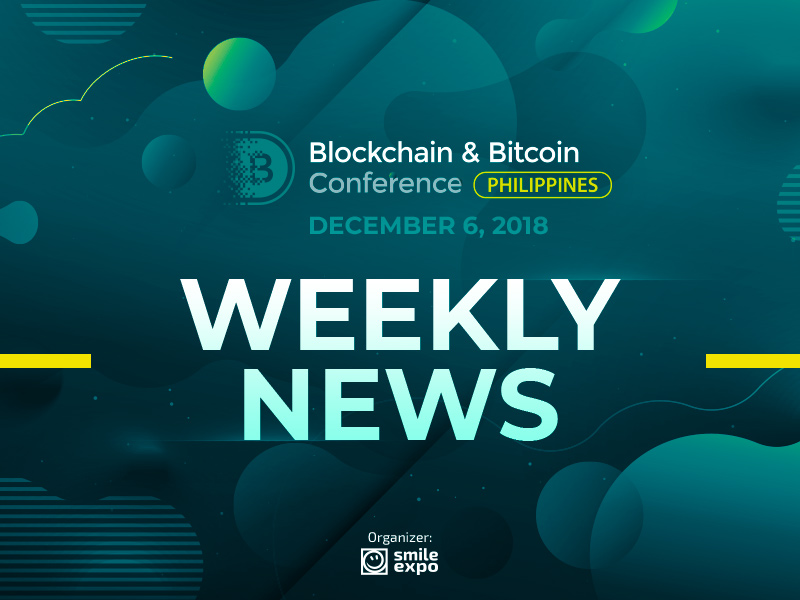 When is Malaysia going to adopt ICO laws? What blockchain services is Amazon launching? Who will be in charge of Philippine crypto valley? These and other blockchain news are revealed in our weekly digest.
Blockchain for common use
SCI Ventures has announced the establishment of Blockchain Innovation Division aimed at helping other companies to integrate blockchain into their business.
It is the increasing amount of requests from small and medium businesses that has encouraged the company to set up a new division. All of them are interested in blockchain benefits.
The division is initially expected to consult business representatives about the integration of new technology. However, Blockchain Innovation Division Head Peter Ing says that blockchain is not able to solve all global challenges.
"While blockchain is not a solution for everything, we promise honest guidance in helping companies determine that," Mr. Ing mentioned.
Cryptocurrency theft in the Philippines
Authorities in the Philippines have arrested a group of foreign citizens suspected in crypto theft amounting to approximately $100,000.
They are ethnic Chinese. The suspects were turned over to the Chinese Embassy. However, the investigation showed that they were just fulfilling the requirement of their boss Chen Yi, thinking that everything was legal. The criminal promised them honest job in the Philippines, and they agreed.
Investigation and theft details are not disclosed. It is known that the alleged criminal, Chen Yi, is not found yet.
Establishment of crypto valley in the Philippines
The Cagayan Economic Zone Authority (CEZA) has partnered with an offshore crypto exchange Rare Earth Asia Technologies (Rare Earth). They will promote CEZA as an Asian crypto valley.
The promotion will focus on such countries as Japan, Korea, and Australia. In these countries, Rare Earth will advertise CEZA as a perfect place to run businesses related to cryptocurrencies, blockchain, and tokens.
Earth activity will get under control of Bangko Sentral ng Pilipinas (BSP) and the Securities Exchange Commission (SEC).
Crypto regulation in Malaysia
The authorities of Malaysia report that they will adopt laws regulating ICO project operations in the first quarter of 2019.
It was announced by finance minister Lim Guan Eng. He said that the Securities Commission provided him with information about time frame.
Currently, the authorities are trying to control the crypto industry using Bank Negara Malaysia. Entrepreneurs who are going to issue their own tokens or apply cryptocurrencies in their businesses should initially consult the country's central bank.
"I advise all parties wishing to introduce Bitcoin cryptocurrency to refer first to Bank Negara Malaysia as it is the authority that will issue the decision on financial mechanism," the finance minister states.
Amazon to launch two blockchain services
Amazon has announced the intention to launch two new services based on blockchain: Amazon Quantum Ledger Database (QLDB) and Amazon Managed Blockchain.
In fact, QLDB will be a blockchain-based database. It differs from conventional databases in two or three times faster operations and inability to change or delete records. It will allow app authors not to be afraid of unintended code changes. Besides, they will be efficiently protected by cryptography from hacking.
Amazon Managed Blockchain is a network that users can adjust to their needs. It is a kind of scalable blockchain. The company informs that this blockchain is able to automatically adapt to requirements of certain apps. Blockchain is deployed while adding new users, tracking computer resources, and other conditions.
---
Keep an eye on latest changes and follow the Blockchain & Bitcoin Conference Philippines.
Meet new speakers and key news of the conference